Women and Winstrol
Women & Winstrol
Overview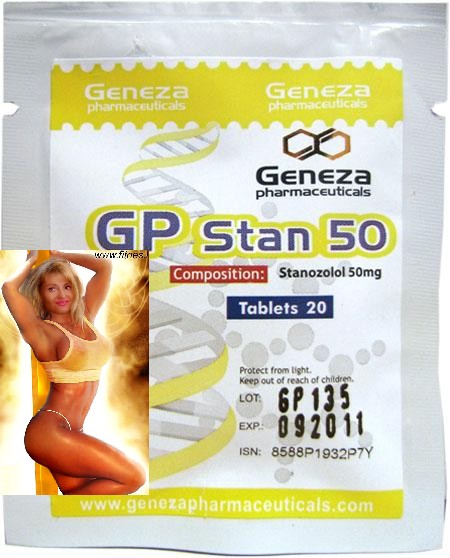 Winstrol, or "winny", is one of the steroids most commonly suggested for women, (along with anavar and primobolan). Winstrol comes in both oral and water-based injectable form (or as water-based, you can actually drink it). It is attractive to women or recommended for women because it is an oral, it has a relatively short half-life and detection time (i.e. it clears the system relatively quickly, reducing the duration of any undesired sides following completion of a cycle), and promotes lean muscle mass without water retention. It is most commonly viewed as a "cutter" for physique competition. Winstrol is also attractive as it tends to be both cheaper and more readily available than anavar or primobolan. Also because of this, it is less likely to be faked.
Winstrol is often grouped with Anavar as good steroid for "beginners" or those who don't want to go into the more aggressive compounds (i.e. injectables), however, it is more androgenic than anavar and sides are less predictable and more unique to the individual, with the potential of being very androgenic. Because of this, anavar would generally be the better recommendation, but winstrol is seen as a viable alternative.
Typical Use
Winstrol is most commonly used both by men and women, as a cutter during competition prep. It promotes lean, hard muscle mass without water retention. One might see figure competitors running a winstrol-only cycle, or a more advanced physique competitor using it in a stack towards the final weeks of a competition prep. It might also be used, especially in oral form, by someone who wants to "take it to the next level".
Typical Cycle
Oral winstrol:
can be cycled similarly to anavar, as they both have comparable half-lives and detection times and doses.
Dose: 5-15 mg / day - split the dose 1/2 in the AM, 1/2 in the PM
Duration: 8-12 weeks
Injectable winstrol:
Dose: 25 mg E3D
Duration: 8-12 weeks
No taper down or post cycle therapy (PCT) is needed.
If chosen to include in a competition cutting stack, schedule towards the final weeks of prep. It takes about 2 weeks to "show itself".
Typical Sides
- interrupted period / flow - may take a few months for the flow to come back as normal.
- may still experience usual menstrual sides (cramps, bloating, etc.) on your regular menstrual schedule
- mild to aggressive acne
- oily skin / hair
- hairloss
- scratchy throat / cracky or deepening voice
- dry joints
Stanozolol (Winstrol) and Women
Stanozolol is also one of the few compounds that women can take safely, as it´s anabolic:androgenic ratio is quite skewed towards anabolism. It´s generally accepted that women can tolerate around 5-10mgs a day of this compound. Men, on the other hand can dose themselves in the .5-1.5mg/kg range. I find 100mgs injected every other Day to be sufficient, but of course, even with the injectable form, every day dosing is optimal. I tend to favor DHT based compounds, and have enjoyed great success with a Winstrol/Masteron/Testosterone cycle, but I suspect that replacing the Masteron in that cycle with Trenbolone would prove more beneficial for most bodybuilders seeking to get ripped.
Although the anabolic ratio of this product is very high as compared to its androgenic actions, not many people report huge weight gains off of Stanozolol. Also, interestingly, it has a relatively weak AR binding ability (7), which is quite unusual for a "cutting" steroid. Many of the effects of this drug, as relates to building muscle, are probably from its very high protein synthesizing ability (6) (8). In addition, since this compound is derived from DHT, it tends to promote a very nice, "quality" look to the user´s muscles, with little or no water retention. Winstrol does not aromatize at any rate and has even been speculated to have anti-progestenic properties (in at least some cases, where it may "block" that receptor) (9). If one were to run ancillary compounds with Stanozolol, perhaps Tamoxifen would be appropriate for it´s beneficial effects on blood lipids, but an anti-estrogen (in it´s classic sense) would be unwarranted; proper post cycle therapy is still needed, though.
Typical Sides (In Women) may include interrupted periods, irregular menstrual sides, acne, oily skin and/or hairlosss, a
*Note: * caveat about this is general information & not medical recommendations *