The Brachialis Handbook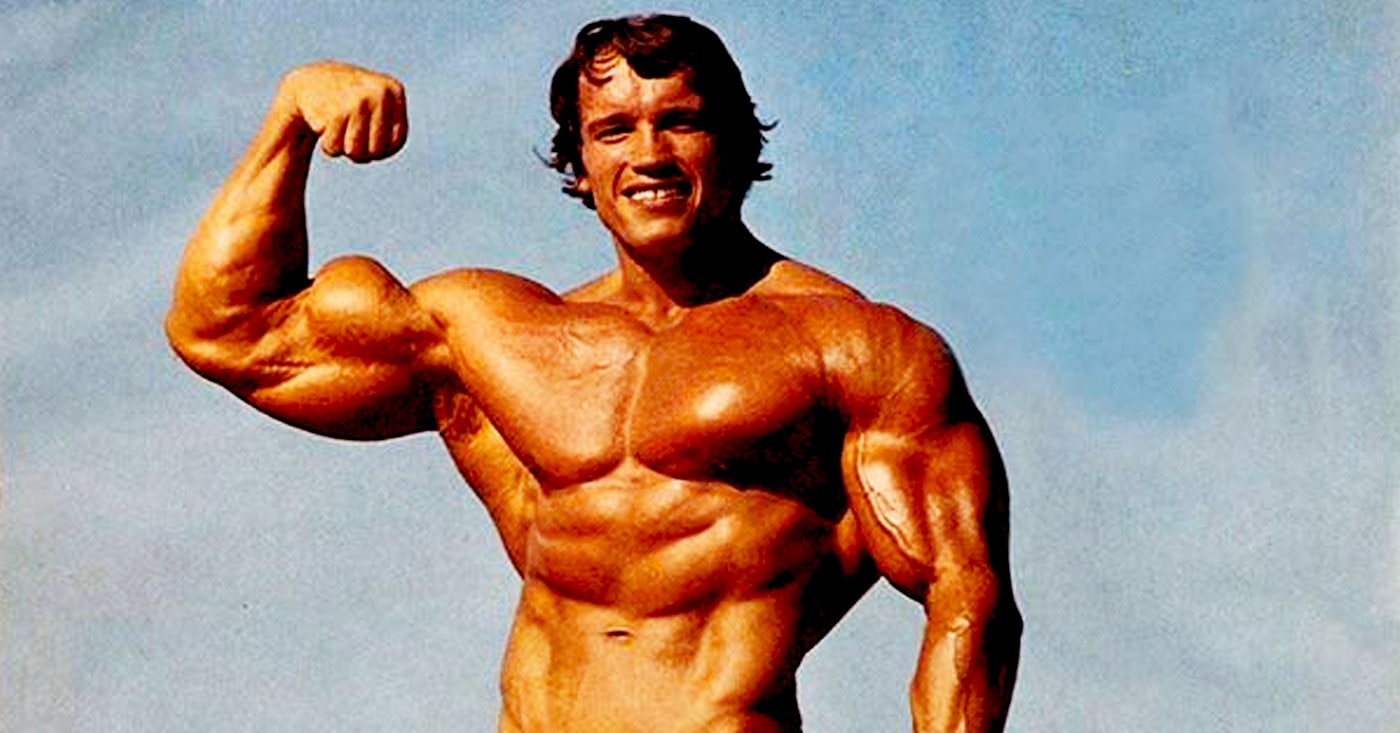 Bottom Line Up Front
1. Want a prominent bicep peak and arm circumference? You can't ignore the brachialis.
2. The brachialis is responsible for making the biceps appear taller. It quite literally pushes the biceps up.
3. Maximize brachialis recruitment by doing elbow flexion with a neutral or hammer grip.
4. Have a slower speed vs. quick tempo during reps to maximize time under tension on the brachialis.
5. Biceps have two main heads (and one smaller one). It's possible to emphasize one head or the other. For example, barbell curls with a narrow grip emphasize the long head; wider-grip curls emphasize the inner short head.
6. Reach maximum contraction of the long head by curling the bar to the nose. This forces contraction across both ends, meaning peak contraction.
7. Hit biceps hard three nonconsecutive days per week for six weeks to really jumpstart growth.
The Brachialis Is Your Friend
It's impossible to start increasing your biceps peak and arm circumference without additionally taking care of the underlying, frequently disregarded brachialis.
The brachialis is an elbow flexor, just like the biceps. It essentially pushes the biceps up as it grows due to its placement under the biceps, giving the biceps the appearance of being higher. Similarly, a well-developed brachialis widens the upper arm's total circumference.
As if that weren't enough, when doing a posterior double biceps posture, the brachialis is also visible on the side (lateral aspect) of the arm. To see the brachialis, you need to be rather slender, but even if you have some extra weight on top of it, a well-developed brachialis will make your arm appear thicker.
In other words, if you want arms that resemble those of a bodybuilder, you must have a thick brachialis. First, however, how do you go about doing that?
Hammer Time
The secret to increasing brachialis recruitment is to do elbow flexion with a neutral grip, also known as a hammer grip in the bodybuilding community. As a result, the brachialis now bears more strain than the biceps brachii.
For the record, this will also quite effectively target the brachioradialis. Although it appears to be more of a forearm muscle, the elbow flexor is also a muscle that has to be developed.
The dumbbell hammer curl is the only exercise that works the brachialis, similarly to how squats work the quadriceps. Simply curl the dumbbell up while retaining the handle's alignment with your humerus to perform it.
By doing so, your wrist is placed in a neutral posture, which is merely halfway between supination (palm up) and pronation (palm down). If you become confused, picture how your wrists would be held to grasp a hammer.
If you have access to one of those vintage bars with vertical handles, you could perform neutral-grip barbell curls in addition to dumbbell hammer curls.
The rope hammer curl is another excellent choice. You just need to tie a rope to a low pulley, as you would with rope pushdowns, and you can start moving. Even though reverse curls focus more on the brachioradialis, they are still a viable alternative.
These movements target the brachialis:
•
Neutral-Grip Barbell Curl (using "French curl" bar)
The brachialis has one head and does not cross the shoulder joint, so don't worry about employing a range of hand positions and/or arm angles to stimulate it. However, to enhance hypertrophy, you should use a variety of rep ranges, just as you would with any muscle.
Slow Your Roll
Repeat speed, particularly the eccentric (or negative) part of the repetition, is another consideration when trying to increase brachialis activation.
According to one study, exercising the eccentric component more slowly made the brachialis work harder while making the biceps brachii work less hard.
The brachialis is thought to have more slow-twitch fibers than the biceps, which may account for this. Similar to how the biceps are suited for quick, explosive motions, the brachialis plays a bit more stabilizing role.
Although the study mentioned above isn't entirely relevant (they were comparing a 10-second vs. 2-second negative while performing supinated elbow flexion), it's still a good idea to err on the side of slower rep speed rather than a quicker tempo to maximize the stress placed on the brachialis.
One exercise that targets the brachialis as part of your biceps routine is all that is necessary in terms of quantity. However, if your brachialis isn't as developed as it could be, you should think about doing at least two neutral-grip elbow flexion exercises for every other biceps session.
Biceps, Ho!
The long and short heads are two distinct parts of the biceps brachii. The short head is on the medial aspect, and the long head is on the lateral aspect.
You can imagine the "inner" bicep, which is seen when striking a front double bi, as having a small head, and the "outer" bicep, which is seen when striking a rear double bi.
You can concentrate on one or the other head during curls because the muscle has two different heads. For instance, doing barbell curls with a narrower grip will stress the long head more, whereas doing the same exercise with a broader grip will stress the short, inner head more.
There are a few more approaches you may utilize to potentially hit the long head of the biceps a little harder, one of which is to pre-stretch the long head, as with incline dumbbell curls.
The long head of the triceps is highlighted in the same way by overhead triceps extensions. Starting the dumbbell curl with your humerus hyper-extended (like in the starting position of an incline curl) will pre-stretch the long head and make it work a little harder.
Even while the effect isn't quite as strong as it is with overhead triceps extensions, it's still worthwhile to perform it just to provide a different kind of stimulation.
Additionally, you can tighten the long head even more. The long head contributes to shoulder flexion because it crosses the shoulder joint. Therefore, when you get closer to the peak, fully-contracted section of the curl, move your elbows a little bit forward rather than keeping your humerus at your side the entire time.
Take the barbell curl as an example. To your nose, bend the bar. This will result in a pretty good peak contraction by forcing the long head of the biceps to contract across both ends.
Maximum Peak
The general shape of your biceps is undoubtedly influenced by genetics, so you can either thank or blame your parents for that.
The long head does, however, tend to be higher peaked than the short head. As a result, performing one or two exercises focusing on the long head is worthwhile if you want to increase the size of your biceps' peak.
The long head can be targeted using:
•
Incline Dumbbell Curl and/or Barbell Curl to nose
•
Narrow-Grip Curl, best done on a cambered/EZ bar
Sets, Speed, & Frequency
Keep in mind that slower curls target more of the brachialis while faster curls target more of the biceps. In light of this, it makes it logical to perform parts of your curls at a quicker pace.
Don't go crazy here. We want to keep your biceps tied to their tendon and that tendon attached to your radius! However, to maximize biceps recruitment, it's still a good idea to keep the eccentric phase of the curl between one and two seconds (rather than longer).
How many sets you should perform for your biceps will mostly rely on how challenging the sets are and how frequently you'll be working them.
Hit the biceps every 5-7 days, pushing most non-warm-up sets to concentric failure or extremely close to it. If you truly want to maximize growth, you should perform 9–12 sets (excluding short warm-up sets) of exercises on the biceps and brachialis. To give the elbow flexors a diversity of stimuli, divide those sets among 3–4 different exercises.
If you use techniques to increase the intensity, such as forced reps and/or negatives, you should avoid doing fewer sets so you can still recover effectively. To avoid overtraining, generally reserve these tactics for rare occasions.
Jumpstart Growth
Even though working the biceps every 5-7 days is generally recommended, one of the best strategies to accelerate biceps growth is to train them more frequently for short periods. For example, bi's on three different days each week - Mon, Wed, and Fri—for around six weeks usually works pretty well.
Although I'd advise you to give high-frequency biceps training a try, there are a few adjustments you'll need to make for it to be effective. First, start by performing no more than two exercises (usually three sets each) during these three workouts per week. Then, halt one or two reps before failure.
In bodybuilding, it's generally recommended to reach a variety of rep ranges and even rest times, regardless of the body area.
Here are a few samples of various rep ranges/rest durations, keeping in mind that your number of reps and amount of rest between sets should be inversely proportional:
•
5 x 5 with 120 seconds rest
•
3 x 8-12 with 75 seconds rest
•
4 x 12-15 with 30 seconds rest
In the first scenario, the biceps are subjected to the greatest mechanical tension, significantly increasing protein production and enhancing neuromuscular function.
The final one increases metabolic exhaustion and the blood volume response, causing "things" other than actin and myosin to enlarge more than usual. And that nice area in the middle is the 3 x 8-12.
Because you want to get bigger, you need put stress on all the different parts of the muscle cell to create hypertrophy. Thus, variety is crucial in this situation.
References:
1.
Kulig, K, et al. The effects of eccentric velocity on activation of elbow flexors: evaluation by magnetic resonance imaging. Medicine & Science in Sports & Exercise, 2001.