Even though Seven-time Mr. Olympia Phil Heath won't be competing at the Olympia this December, he will still be present for the event. It was revealed in July that "The Gift" would commentate the biggest sporting event, bringing his knowledge and experience to all the onstage drama.
It appears like he is only beginning his analysis. Heath recently discussed his predictions for this year's Mr. Olympia, Mamdouh "Big Ramy" Elssbiay, in an interview with Muscular Development. Watch the video below:
7X Mr. Olympia Phil Heath Ronline Report SPECIAL EDITION!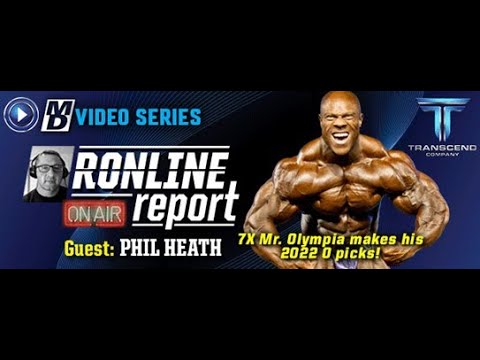 Phil Heath's 2022 Mr. Olympia Predictions
Heath noted that Big Ramy will face some tough competition, particularly if he doesn't enhance his package from the 2021 show, even if he still thinks Big Ramy is the favorite to win this year.
"All it takes is for Ramy to slip," Heath says. "We saw that happen last year — I mean, [he] wasn't better than when he won his first one, so you leave the door open two years [and] things can happen."
Who could take the throne, in Heath's opinion? He cites Hadi Choopan and Brandon Curry as the two main dangers. Curry and Choopan finished second and third, respectively, at the 2021 Olympia, and Heath predicts that the same athletes will finish in the top three in 2022. However, Heath ranked Choopan slightly ahead of Curry as Ramy's main rival, saying Choopan has "some serious muscle" that could wind up besting the reigning Mr. O if the stars align.
Phil Heath on the Rest of the Olympia Field
Heath brought up Nick Walker and William Bonac during the discussion as two other rivals who he referred to as potential Olympia "disruptors." Walker, 28, is "definitely someone you got to keep your eye on," according to Heath, who has never met him in person. Bonac is the next, and Heath lauded him for his muscle development and density.
Naturally, the topic of possible Olympian Michal Krio Kri